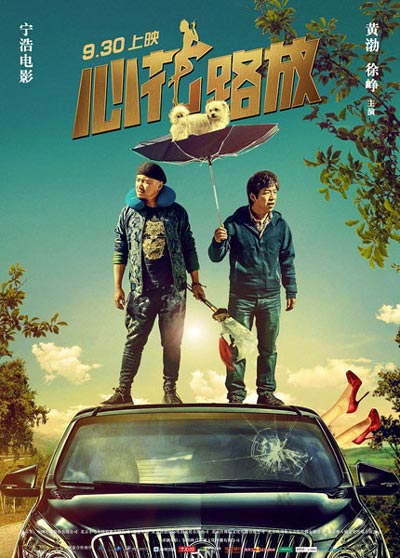 A poster of director Ning Hao's new film "Xin Hua Lu Fang" [Photo/Mtime.com]
Director Ning Hao's new movie, which translates from Chinese as Flowers of the Road, is a mixture of road adventures, sexy encounters and his signature black humor.
The story revolves around Geng Hao, a devastated divorcee whose wife falls for another man. Geng intends to kill the man, but is stopped by his best friend.
Later, the two embark on a "journey of recovery" to Lijiang in Yunnan province, where they embark on a series of hilarious relationships.
Having directed several successful black comedies dominated by male characters, Ning said this is the first time he has had eight major female characters in a movie.
The film premiers on Sept 30.