A career transformed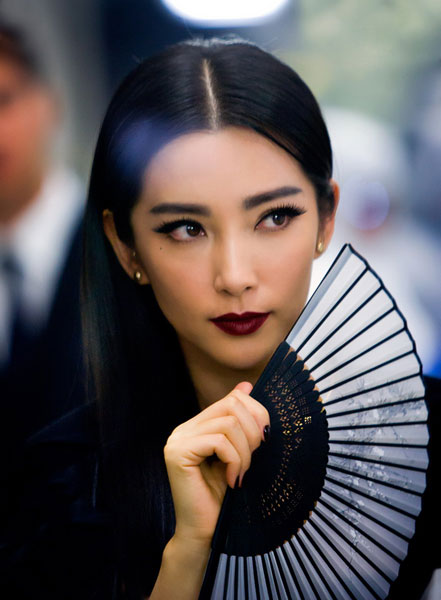 Li Bingbing plays a Chinese CEO in Transformers: Age of Extinction, which has drawn wide attention at home and abroad.
Even though she was only on screen for 10 minutes, Li Bingbing's appearance in the new Transformers movie has helped propel her career to a new level.
The Chinese A-lister plays the CEO of a technology company in Transformers: Age of Extinction, which has grossed $300.4 million at the box office on the Chinese mainland in just four weeks, and $886 million worldwide.
Li, 41, has received international attention for her head-turning role as a sexy, powerful company executive in the blockbuster film. Those accolades helped her land contracts worth 80 million yuan ($12.9 million) to be the spokeswoman for two international companies and one domestic business.
Li, a native of Harbin, Heilongjiang province, may be best known overseas for her role in Transformers: Age of Extinction, but it wasn't her first appearance on the international stage.
She played a leading role in Snow Flower and the Secret Fan, produced by Wendi Deng in 2011, and starred in the 2012 science-fiction action movie Resident Evil: Retribution.
She landed the role in Transformers while vacationing and studying English in the United States in 2012, when her agent in the country invited her to audition for the film.
Li was initially unsure how it would look for an Asian woman to play a leading role in the action series. However, she was drawn to the project after she saw the exquisite models of Optimus Prime and Bumblebee-two of the Transformers-in director Michael Bay's studio.
"Bay is very nice, with an active mind. He talked about the Transformers with an expressive face," Li was quoted by the Beijing News as saying.
In the original script for Transformers, Li's character was a man. But Bay told Li that he was willing to change the character to a female so she could play the role.