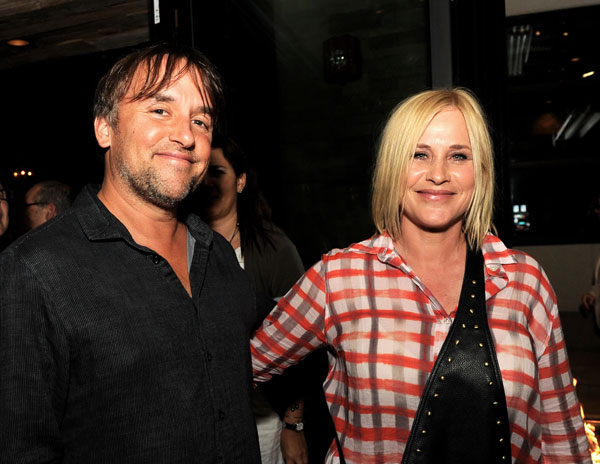 Director-producer Richard Linklater (left) and actress Patricia Arquette at an afterparty for a special screening of Boyhood in Los Angeles.
It already won a top prize at the Berlin Film Festival, but Richard Linklater's groundbreaking Boyhood is being talked about for the ultimate movie accolade, an Oscar.
As it opened in the United States on July 18, trade journal Variety said plainly that Linklater deserves an Academy Award for the nearly three-hour film.
In an unprecedented filmmaking process, the US director depicts the formative years of his main protagonist and his family using the same actors, shot over 12 years.
"Even though it's only July, it's hard to imagine watching a better-made movie in 2014 than Boyhood," said Variety, noting: "No other film has ever been made this way."
From 2002 until 2013, the actors met in secret each year to shoot the movie, which follows an average middle-class family in the southern state of Texas.
Mason Jr, the eldest child of Olivia and Mason - played by Patricia Arquette and Ethan Hawke - draws the filmgoer into a story that mixes fact and fiction.
"I was very excited about it, about the idea of watching the life cycle of a boy growing up like that," says Arquette, whose character becomes a single mom and fights for her children against all odds.
Linklater is known for his obsession with time. It is at the heart of his acclaimed trilogy about a couple over the decades: Before Sunrise (1994), Before Sunset (2004) and Before Midnight (2013).