A feast from nose to tail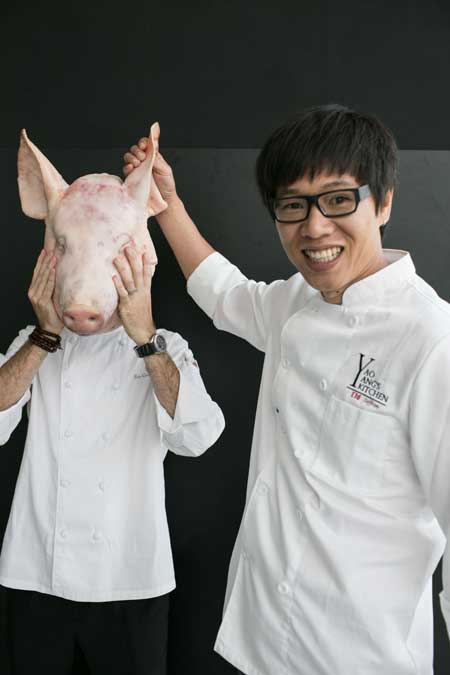 Chef Rob Cunningham (left) hams it up with guest chef Yao Yang. [Photo provided to China Daily]
There is a reason that the words "offal" and "awful" sound exactly alike in English, I've always believed.
My Shanghainese roommate likes nothing better than a nice plate of intestines, a sight that makes me think I've just wandered into a mortuary.
Chef Rob Cunningham at Feast, however, is determined to convince folks like me that we're quite wrong – and quite wasteful.
"When I was a child growing up on the farm in Victoria, Australia, when we killed a beast — sheep, pig or cattle — we used everything," he says.
"These days' people, due to many different factors, don't regularly consume all parts of the animal."
So Cunningham has launched the Carnivores Club at the hotel's restaurant in part push diners to appreciate the sources of their food.