Dumpling Delight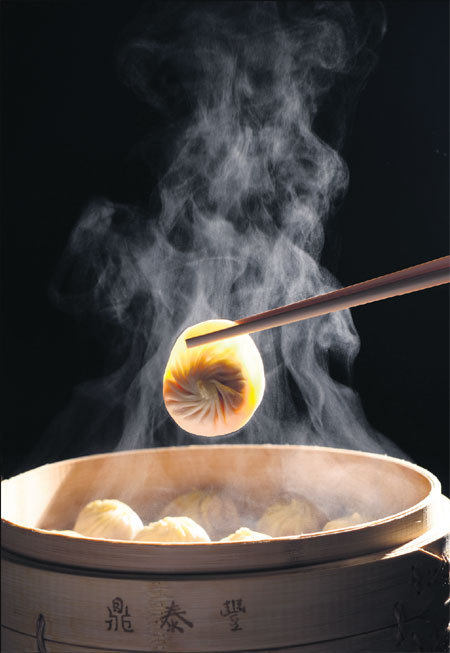 Xiao long bao is the signature dish of the Din Tai Fung restaurant chain. Photo provided to China Daily
Din Tai Fung is a reassuring slice of reasonably priced Taiwan comfort food in Hong Kong's hectic Causeway Bay. Rebecca Lo tucks in.
I first visited Din Tai Fung in its hometown. During a holiday in Taipei, we decided to try some of its famous xiao long bao (steamed pork dumplings) in the Fuxing Sogo branch after being stymied by the ridiculously long line at Taipei 101.
Even though there are Din Tai Fung outlets in Hong Kong, I really wanted my first experience of the restaurant to be where it was founded. Despite also having to wait in Fuxing, it wasn't nearly as long (and I wasn't nearly as famished).
Back in Hong Kong, I was ready to do some comparisons. While Din Tai Fung isn't as ubiquitous as Starbucks or McDonalds, it is still a popular chain with franchises across the globe. And, unlike Starbucks or McDonalds, the menu is varied and requires some finesse at ensuring authenticity. No offense to the Big Mac - I have certainly had my fair share of those - but making soupy xiao long bao isn't exactly as easy as flipping a burger. I was curious to see how Hong Kong held up to its older Taipei siblings.
We opted for the Causeway Bay branch, in the Regal Hotel complex and occupying the ground floor of what was previously Delay No Mall. As expected, we had a short wait, but the relatively early hour of 6 pm ensured that we were whisked to a table in no time. Note to self: go super early to get a choice of tables.
The space is cavernous and with more than a hundred tables, it has a cafeteria ambience. We sit quite close to our neighbors and can easily eavesdrop on the numerous conversations around us.