Dumpling Delight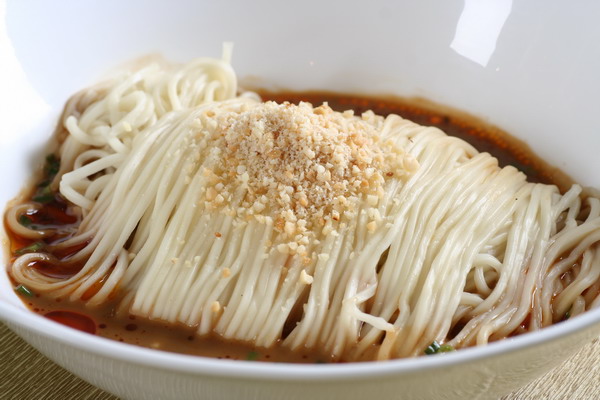 Taiwan dan dan noodles is another popular dish at the restaurant.Photo provided to China Daily
The place ran like a well-oiled machine. I found the service friendly and efficient.
There were at least two or three servers within eye-contact distance whenever we needed anything, and our teacups were filled expediently despite the hungry people clamoring for food around us.
The menu was a sheet for us to tick off the items that we desired. Although they didn't have the chicken soup with wontons that I loved in Fuxing, most of the staples were present. We decided to round up a bit more than the usual suspects after a quick glance at adjacent tables showed that portions were smaller than in Taipei.
I feel that the hallmark of an eatery such as Din Tai Fung is whether it gets its basics right. Are its ingredients fresh, despite its mass-market appeal? Are dishes representative of what I would get in Taiwan, or have they been adjusted to suit local tastes? Most importantly: Why does it consistently rank on the top lists of many foodies?
We started with the xiao long bao. Presented in a bamboo steamer on a white doily, the six steamed pork dumplings were not too big, not too small and not too thick.
They released their rich broth with a nice burst of flavor in my mouth, although I have to admit that I burned my tongue due to impatience. We slurped them up greedily with the red vinegar and ginger shards provided.
Sichuan four-season beans is one of my favorite dishes, and it didn't disappoint at Din Tai Fung, despite the somewhat snack-sized portion. The beans were crunchy and the minced pork savory with just a hint of chili.