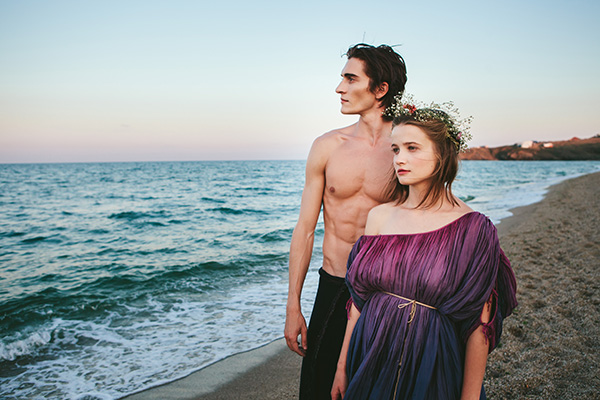 Matvey Lykov and actress Mariya Poezzhaeva star the lead roles in the Russian romance Dragon. [Photo provided to China Daily]
It might not seem like a big deal, but Russian films have just squeezed their way into China's lucrative market.
On Friday, two heavy-effect Russian blockbusters, Dragon and The Crew (Trailer), simultaneously opened in the world's second-largest movie market.
On its opening day, Dragon, also known as He's a Dragon, topped China's imported films' box-office charts by raking in 18.2 million yuan ($2.73 million), followed by The Crew at 11.3 million yuan, according to the live tracker Cbooo.cn.
Unlike Hollywood celebrities who land only in Beijing or Shanghai, Matvey Lykov, the lead actor of Dragon, diligently toured China-going from the northern city of Changchun to Fuzhou in the southeast to promote his debut feature.
Eight cities, one a day-from Aug 16 to 23-made it an exhausting and rare roadshow even by Chinese standards.
From showing off his Mandarin to revealing that his favorite movie is Ang Lee's Crouching Tiger, Hidden Dragon, the 29-year-old tried hard to connect with Chinese fans.
On his Sina Webo account, the Russian actor says he was closely watching the Chinese performance at the Rio Olympic Games.