Actor's wife sues for defamation over divorce comments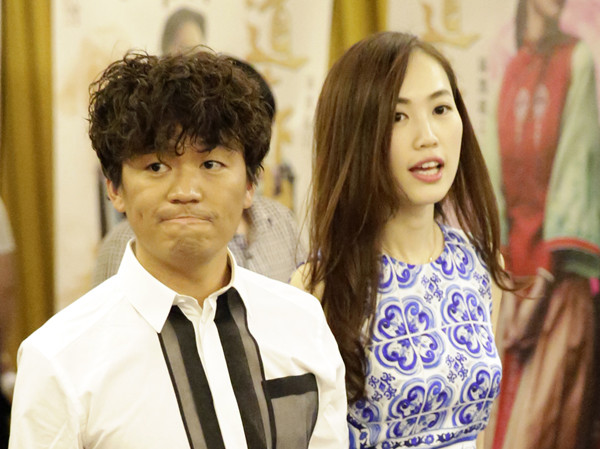 Actor Wang Baoqiang and his wife Ma Rong make a public appearance in Beijing in July last year. Dong Dalu/ For China Daily
The Chaoyang District People's Court in Beijing has accepted a defamation case brought by Ma Rong, wife of well-known Chinese actor Wang Baoqiang, who made a statement in social media two days ago that he was divorcing because his wife had "improper extramarital sexual relations" with his agent.
In the defamation case filed on Tuesday, Ma demanded that Wang delete the statement he posted early Sunday morning because it is untrue and defamatory. She also wanted Wang to publish an apology prominently on his account and keep it there for at least 30 days.
Wang, 32, rose to fame in 2003 and is known for his roles in a host of comedy movies.
In his statement on Sunday, he said: "Now, due to Ma Rong's improper extramarital sexual relations with my agent Song Zhe, which has severely hurt the marriage and destroyed the family, I have solemnly decided to dissolve my marriage with Ma Rong and release Song Zhe from his position. Throughout the legal process, I will do my best to reduce the harm that this has brought upon our parents and children, allowing them to continue their lives without disturbance."
Wang sought divorce at the court on Monday.