Actor's wife sues for defamation over divorce comments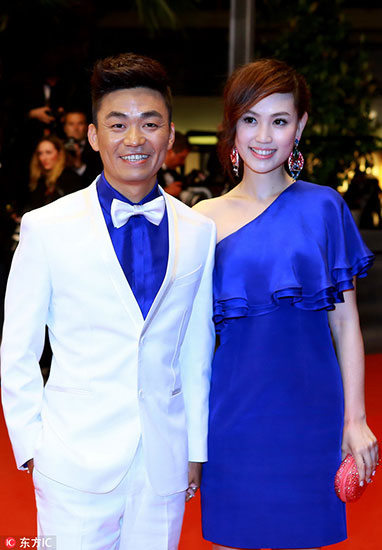 Wang alleges that his wife, Ma Rong, had an affair with his agent Song Zhe, hid and transferred property, and "hurt his family members."[Photo/IC]
According to media reports, Wang's wife is likely to get 50 million yuan ($7.5 million) in the divorce.
The actor demanded full custody of their son and daughter, and requested that Ma pay child support until both the children turn 18. He also demanded a division of the couple's belongings, including nine apartments, stocks and investments, a BMW and a Bentley car, jewelry, watches, handbags, clothes, financial products and insurance.
Wang gain the Golden Horse Award as best leading actor for Blind Shaft in 2003.
He won popularity for his role in a military-themed TV series Soldiers Sortie in 2008. He was nominated as Best Actor at the 5th Annual Asia Pacific Screen Awards for Mr. Tree in 2011.
Wang's rags-to-riches story, his public displays of affection toward his wife over the past few years and the dramatic divorce lawsuit have made headlines for several days and triggered a heated nationwide debate on a range of topics, including love, marriage, the moral and legal obligations of a couple and how fortunes should be split.
Related: Beijing court accepts divorce filing by famous Chinese actor