Top 10 most beautiful Chinese athletes in Rio
As we watch the intense Olympic competition in Rio unfold, we must not underestimate the beauty that shines from within the female athletes themselves.
Here is a list of the 10 most beautiful female athletes competing for China. They bring great honor to the country as well as to the literal beauty of sports.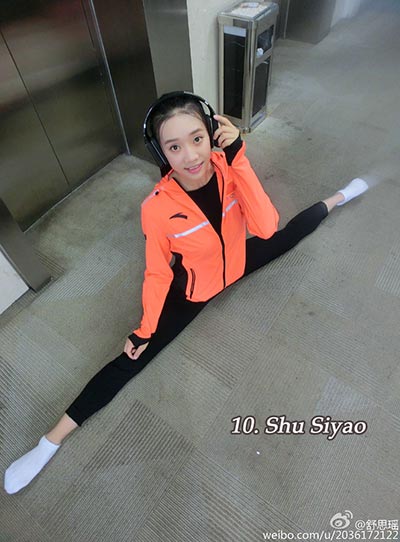 Born in 1992, Shu Siyao is a group rhythmic gymnast. [Photo/Weibo]