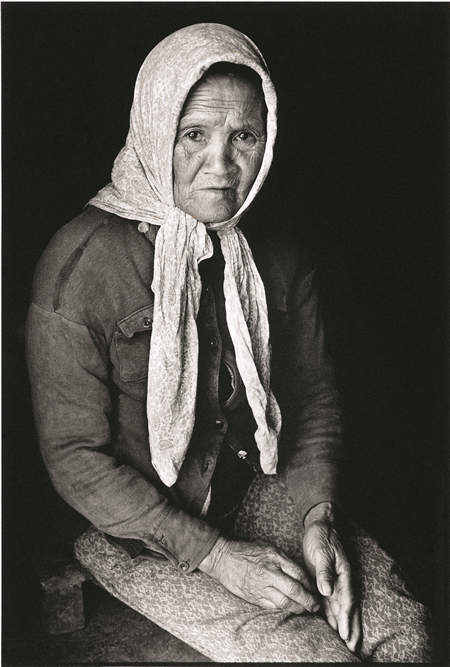 Juan I-jong shows his photos that focus on rural Taiwan. Photos by the artist Juan I-jong, provided to China Daily.
A photographer's travels through Taiwan in the 1970s and '80s form the basis of an ongoing exhibition in Shanghai. Zhang Kun reports.
Juan I-jong believes that a century from now, people will still be looking at his pictures.
Juan, born in Yilan county, Taiwan, spent decades documenting life and landscape there.
"I have recorded farming life ..., much of which has disappeared forever," he says.
Eighty-four of his pictures are on display at the Liuli China Museum in Shanghai. The ongoing exhibition, One Man's Documentation of an Era, runs through Oct 30 at the private establishment.
All the pictures were taken between 1974 and 1986, when Juan traveled across Taiwan, visiting remote places as a young photographer. The collection was later titled Man and the Land, and recognized as an important chapter in Chinese photography. But Juan wasn't planning to exhibit the pictures until he turned 70 in four years time.
Chang Yi, founder of the Liuli China Museum, says he "couldn't wait to share every picture of the collection with everybody", so he convinced the photographer to put his works on show now.
Besides taking his own pictures, Juan has compiled the works of masters of modern photography and published books on the aesthetics of photography.
Chen Danqing, a Beijing-based artist and scholar, says Juan has shown the way to many Chinese photographers.