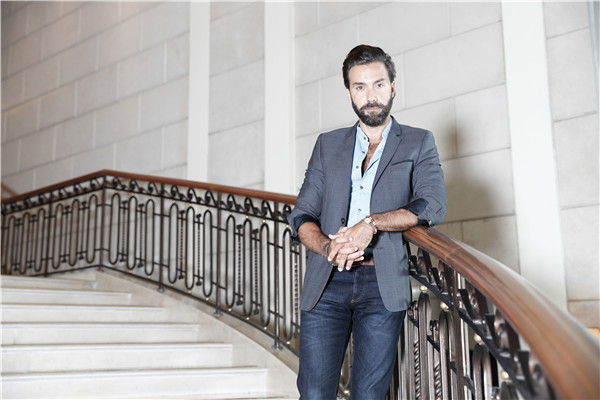 Marc Ange, designer of Peugeot Avenue Qianmen, has taken into consideration local preferences while designing the four-floor building in the heart of Beijing. [Photo provided to China Daily]
As the world's largest auto market, China is probably the best showroom for car manufacturers.
The French car company Peugeot opened its second Peugeot Avenue in Beijing in May, following its first in Paris in 2012.
The four-floor building occupies about 1,650 square meters on Qianmen, which is also the largest pedestrian street in Beijing.
Combining exhibition rooms, a store and VIP meeting rooms, the building showcases the more-than-200-year history of the French brand, the present models and technologies being developed.
It also provides interactive experiences that allow visitors to understand the brand.
China sold a record-breaking 24.6 million automobiles in 2015, a 4.7 percent rise compared with 2014, according to the China Association of Automobiles.
China has also remained the world's top-selling car market since 2009.
While focusing on the brand, Marc Ange, the designer of Peugeot Avenue Qianmen and founder of the Bloom Room Studio, says he took into consideration local preferences.
The exterior of the building is influenced by the signature Chinese stone lion, while the interior is inspired by Peugeot's futuristic concept Supercar Onyx.