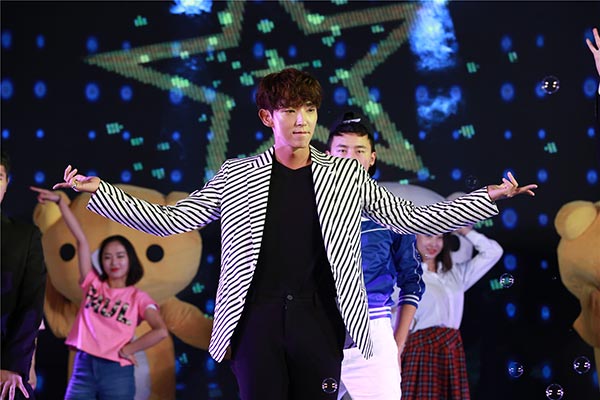 South Korean actor Lee Joon-gi. [Photo provided to China Daily]
The Qixi Festival or China's Valentine's Day, which fell on Aug 9 this year, surprisingly saw only one romance film to be premiered in the lucrative season.
Last year, as many as three romance features — Cities in Love, Bride Wars and Only You — were competing for Qixi-timed screenings. But this year, Chinese theaters only saw the Sino-South Korean coproduction Never Said Goodbye.
The 90-minute feature, starring South Korean megastar Lee Joon-gi and mainland actress Zhou Dongyu, has raked in 2.1 million yuan ($313,000) since it opened on Aug 9. The tale narrates a bittersweet romance occurring in Shanghai and the island of Sicily in Italy.
Qixi is usually regarded as good timing for romance films.
Despite the shrinking number of romance films, some remain optimistic.
"I don't believe a filmmaker should be controlled by the market. A good story always has its audience," says Stanley Kwan, the producer of Never Said Goodbye, in an earlier interview with China Daily.
Kwan, 59, is known for stylized romance films such as Rouge (1988) and Center Stage (1991).
Related: