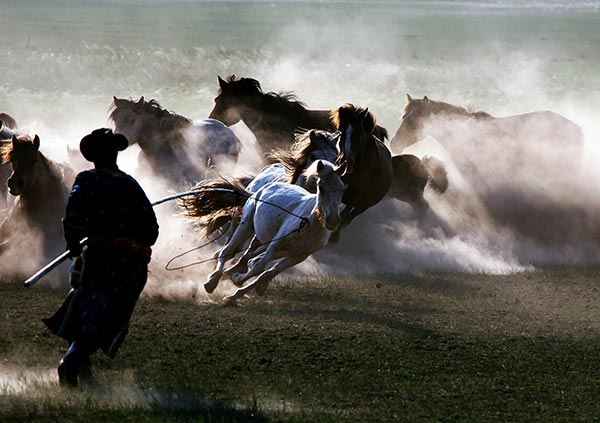 A photo taken by Luo Minzheng. [Photo provided to China Daily]
The National Art Museum of China in Beijing is exhibiting some 50 works of modern Chinese photographers.
Photographs related with the history of communist revolution in China, landscapes and portraits of important figures and ethnic groups among others have been showcased in the event.
Works of photographers including Wu Yinxian whose photos capture historic moments of the Communist Party of China; Lang Jingshan, one of the veteran photojournalist who is known for giving a lofty touch to the artistic photos; and Deng Wei who has captured a number of celebrities, among others have been displayed in the event.
The exhibition runs through Aug 19.
Related: