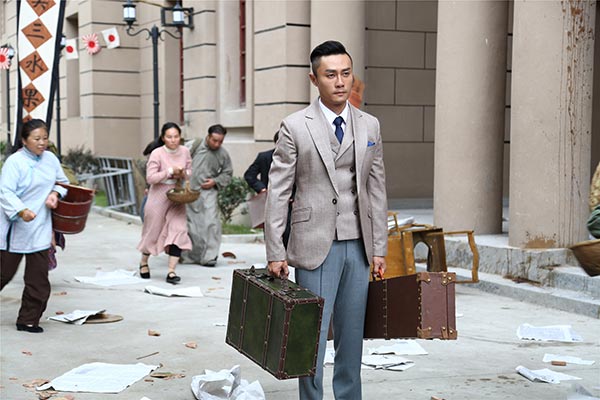 Actor Zhang He. [Photo provided to China Daily]

The Spirit of Soldiers, an upcoming television drama directed by Jin Lin, has vowed to break the stereotype of war-themed series.
Set against the backdrop of the 1930s, the series revolves on a former Qing Dynasty Beile's revenge for his father, who, is murdered by Japanese invaders.
The 43-episode series, starring actor Zhang He and Li Man, is adapted from the novelist Yu Chuan's semi-biographical fiction, The Last Beile.
As China's small screen has seen a big amount of war series with similar backdrops, the director says they have sought for a breakthrough in the emotional part and the character sets.
"The series selects an unlikely angle through the eyes of member among the feudal rulers to display a big picture of the Chinese people's struggles and strives against the invaders during the turbulence," Jin says.
The show will be aired on Beijing Satellite television from Aug 6.
Related:
Wartime romance hit on Chinese TV