Switching gears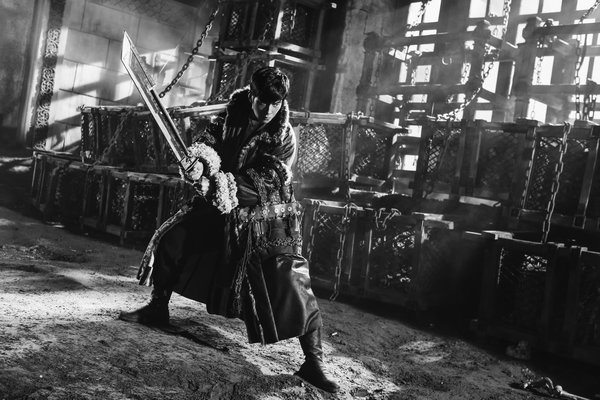 Time Raiders, starring Jing Boran, is the latest adaptation of Xu Lei's best-selling series Grave Robbers' Chronicles.[Photo provided to China Daily]
Xu Lei becomes scriptwriter for Time Raiders, a new film based on his series of novels. Xu Fan reports.
Deemed as one of China's earliest novelists to usher in a boom in "tomb-robbing" literature, Xu Lei is polishing a new identity now.
"My ambition is to compete for an Oscar, not a Nobel Prize," the 34-year-old author, more familiar by his pseudonym Nanpai Sanshu, tells China Daily in a recent interview.
Although Xu clarifies that he is joking, he has shown an interest in the lucrative movie industry.
Now he's working mainly as a businessman and a scriptwriter.
He founded a company in Beijing named after himself and set its blueprint to develop his works into diverse entertainment content such as movies, TV series and games.
The new film Time Raiders, written by Xu, is set for a nationwide release on Friday.
The story of the film is based on two books of The Grave Robbers' Chronicles series that Xu began to write in 2006. He published nine from the series until 2011. As many as 12 million copies of the series have been sold so far, winning Xu more than 11 million fans on the Twitter-like Sina Weibo platform and making him a top-earning Chinese writer.
The book series has been adapted into a stage play, a 12-episode online series and video games. Despite the novel's popularity, the adapted online series, The Lost Tomb, had sparked criticism in 2015 for deviating from the original content and the production's poor visual effects.
But determined to have more control of the adaptation now, Xu has written the script for the film Time Raiders.
"We know that robbing tombs is illegal, which should not be praised on the big screen, so the movie handles it as a backdrop," Xu says, wearing a Chinese-style suit.
The new destination for the adventure in the film is buried deeply in a fictional mountain bordering China and some countries in Central Asia.
Time Raiders is directed by Hong Kong veteran Daniel Lee and has mainland stars Jing Boran and Lu Han in lead roles.
The storyline revolves around people who open a tomb to unveil a long-buried secret to immortality rooted in ancient Chinese myth.
Xu, who sometimes fails to fill the holes in his novels, initially struggled with excessive twists in his script for the film.