The summer holiday has still not ended, and for people who are preparing for a vacation, we have more recommendations here. Do you still remember the classic texts such as Sanweishuwu under great writer Lu Xun's brush, the West Lake portrayed by master poets, and Baotu Spring depicted by modern Chinese literati Laoshe? Let's revisit those memories and go on a journey with the textbooks.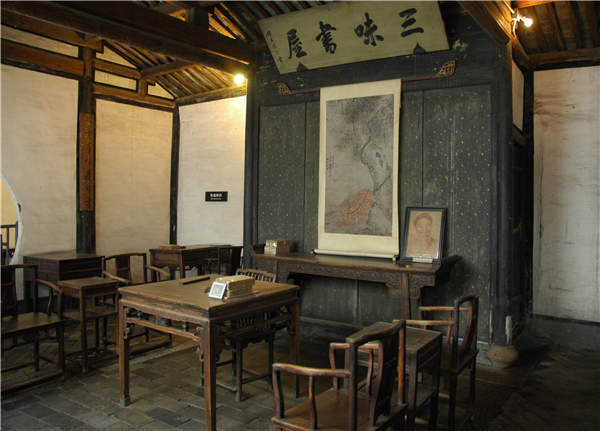 Sanweishuwu [Photo by Jia Ce/Asianewsphoto]
1. The former residence of Lu Xun in Shaoxing of Zhejiang
Lu Xun's prose From Baicaoyuan to Sanweishuwu paints a colorful and fully interesting park Baicaoyuan where Lu Xun spends his childhood. Sanweishuwu was an old-style private school where Lu Xun studied before he went faraway for higher education at 18.