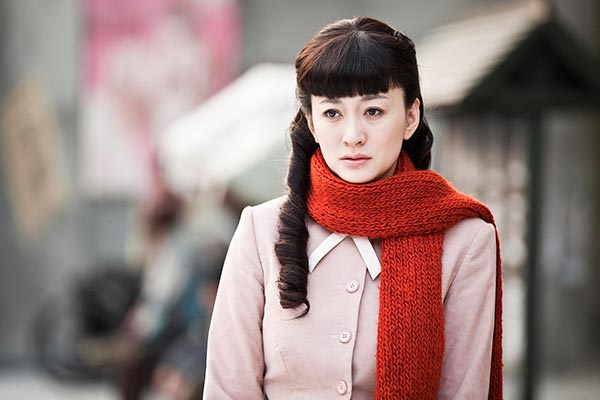 Actress Li Xiaoran. [Photo provided to China Daily]
TV series
The Chaser
tries to become Chinese equivalent to the Hollywood blockbuster
Kingsman: The Secret Service
.
Led up by the veterans Li Xiaoran and Zhu Yuchen, the 32-episode series has run on Beijing Satellite TV since July 7.
Set between the 1930s and '40s, the storyline revolves on a young hoodlum's revenge for his adopted father, who is brutally killed by Kuomintang.
"The protagonist grows up from a hoodlum to a hero," scriptwriter Wang Xiaoqiang said during a Beijing media conference on July 4.
"He is not perfect. With the flaws and weakness, the character is more convincing and close to ordinary people's life," added Wang, who's known for the hit espionage series Secret Agents.
Zhou Xiaogang, the director, said the series is his first spy-themed production during the past 20 years.
"So we've tried to personalize every character, even the minor ones," Zhou said. "Their joy, sorrow, anger and fear may resonate with the viewers."
Zhu said the script could be regarded as a detective novel.
"The plot is tense and thrilling. I couldn't stop since I opened the first page," he recalled.
To play the complex character, who has to switch from different identities, Zhu said he has a characters-relation graph in mind during the acting.
Related:
Top singing competition renamed due to legal trouble