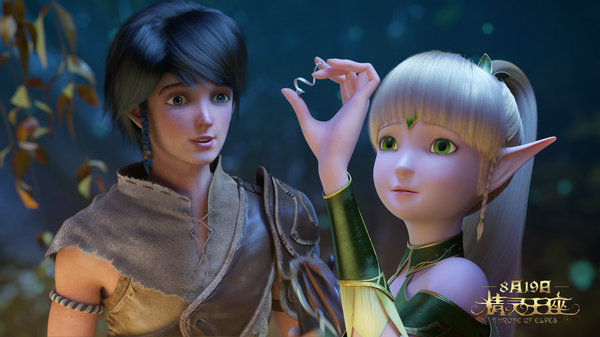 Xue Zhiqian, who sings for the animation movie Throne of Elves, attends a promotional event in Beijing.[Photo provided to China Daily]
China's struggling animation industry has for long been criticized for productions that don't attract adult audiences. But this summer, things seem to be changing.
At least six of the 12 Chinese animation films, which have been released since June or are about to hit the theaters, are targeting a wider viewership, going by their storylines.
Big Fish & Begonia, despite the feedback, is a breakthrough film in this regard.
Rooted in ancient Chinese myths and legends, the tale has touched the hearts of young women in particular.
Rock Dog, symbolizing rock star Zheng Jun's spirit, has got a thumbs-up from families for its inspirational content.
And Warrior vs Dragon, a Chinese cartoon adaptation of the video game World of Warcraft, is enticing viewers in their 30s, who see the movie as a reflection of their coming-of-age years when they were addicted to video games.
This kind of cultural resonance can also be seen in the upcoming McDull, Rise of the Rice Cooker. This year marks the 20th anniversary of the birth of McDull, a pig dreaming of becoming a superhero.
Throne of Elves is another film that shows the Chinese animators' urge to reach a wider audience.
At test screenings being held in 50 cities, the producers want people born in the 1970s and '80s to watch the film.
In the meantime, the makers of animation films are increasingly using celebrities to do voice-overs or theme songs for their films to attract audiences.