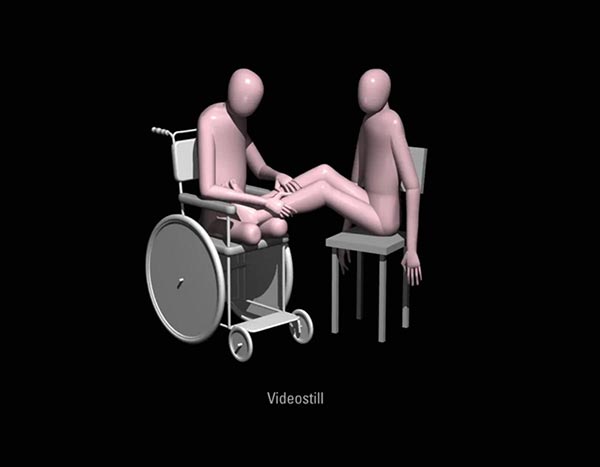 Videostill, one of the works to be on display in the upcoming Shenzhen Independent Animation Biennale. [Photo provided to China Daily]
The third Shenzhen Independent Animation Biennale, highlighting works by 13 artists from eight countries, unveiled its schedule in Beijing on July 26.
The 2015-2016 exhibition will kick off on Dec 2 in Shenzhen, Guangdong province. The exhibition will last for three months. The goal is to explore a variety of avant-garde artistic concepts, including clashes between imagination and reality.
The event will consist of five main components: animation in space, special screening, live animation, nominated new works, and a talk with symposium.
The 13 invitees from eight countries include New York-based new media artist Angela Washko, Swiss artist Yves Netzhammer, and American independent experimental filmmaker Pat O'Neill.
Li Zhenhua, the curator, hopes the exhibition can enrich academic research on indie animation.
He tells China Daily that one of the biggest highlights will be about technological and imaginary exploration in animation.
Related:
Smurfs head to China for song-and-dance tour