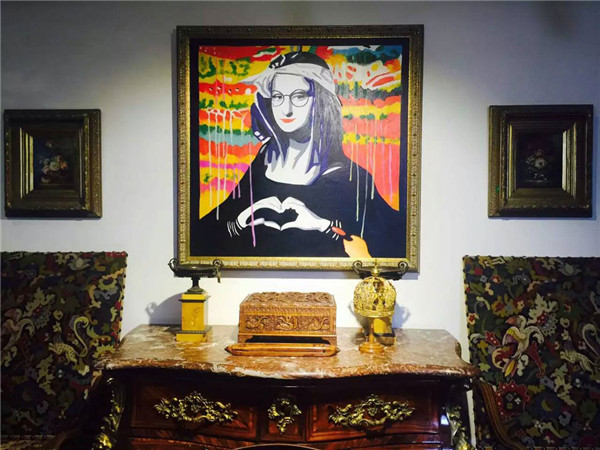 Designer and artist Zhou Niuniu fuses his art with architecture, food and fashion, and attempts to break boundaries by launching perfumes, home ware, cosmetics and accessories. [Photo provided to China Daily]
These days, art is not just something to look at, but to live with. Zhou Niuniu, a designer and artist, has been mixing his art with architecture, food, and now it is fashion.
One of the first local Chinese designers to work with 10 Corso Como, the Milan multi-brand fashion boutique, Zhou will launch a perfume under his Mr Hua & Mrs Hua brand at 10 Corso Como in Beijing SKP on Friday. This signals Zhou's first formal foray into the fashion world.
A few months ago, Zhou took part in an exhibition that paid tribute to Leonardo da Vinci's Mona Lisa in Shangha's Xintiandi area with nine other artists and designers.
Zhou created 15 pieces based on the painting. He re-created the Mona Lisa in modern situations, where she is portrayed grooming herself, enjoying food and making funny faces.