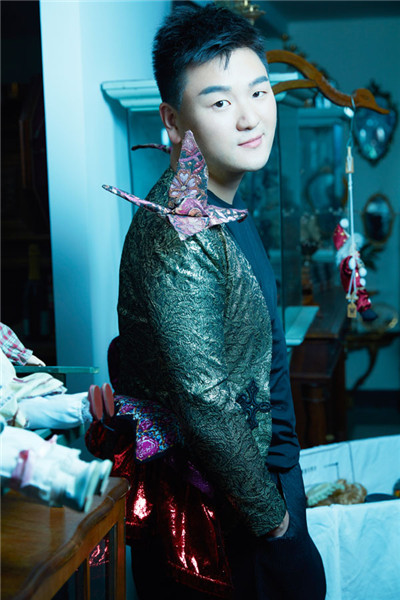 Zhou Niuniu. [Photo provided to China Daily]
Zhou has created about 200 pieces for his Feng Ma Niu collection. The prices of his creations range from around 3,800 yuan ($573) to more than 10,000 yuan.
With Mr Hua & Mrs Hua, Zhou aims to break the boundaries between art and fashion through perfumes, home ware, cosmetics and accessories.
Following the perfume, Zhou plans to launch fashion collections that feature his paintings.
"It is for those who dare to wear," he says.
Zhou, who now promotes his products through new media platforms, also wants to create a new fashion consumption model that combines a physical store with online outlets.
Whatever he does, he says, he is always inspired by the relationship between people and nature and intends to heal society through his art. "I want to create a brand that can accompany you daily-from the moment you open your eyes."
Contact the writer at sunyuanqing@chinadaily.com.cn