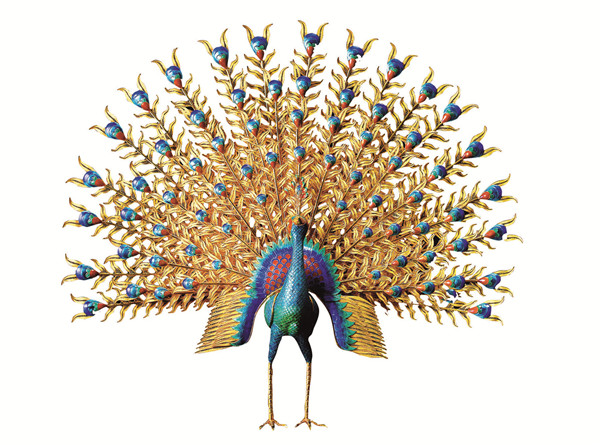 [Photo provided to China Daily]
The Capital Museum is celebrating 35 years of its opening with the ongoing exhibition Eight Marvelous Handicrafts of Beijing.
The best of the city's traditional craftsmanship in enamel, lacquerware and more is being exhibited. Nearly 270 items are in the show that runs through Nov 9.
According to museum director Guo Xiaoling, the display, which began on Aug 9, aims to advocate the spirit of craftsmanship defined by delicacy and luxury.
"This is an attempt to help traditional craftsmanship survive and thrive in the modern world," Guo says. "The handworks are complicated, so inheriting such skills is imperative."
The eight Beijing-style handicrafts are: jade carving, ivory carving, cloisonne enamel, carved lacquer, painted and inlaid lacquer, filigree, embroidery and imperial carpets.