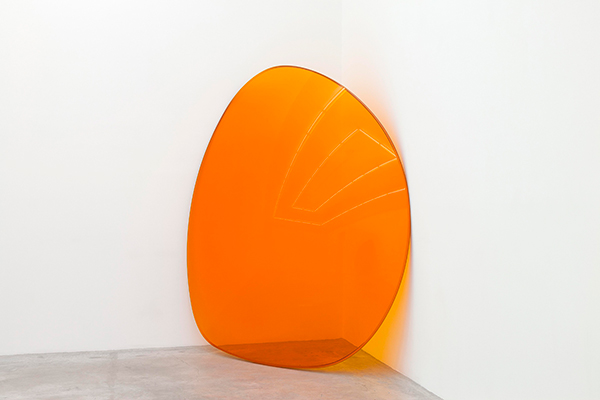 Alex ISRAEL, Lens (Orange). [Photo provided to China Daily]
Shanghai-based Yuz Museum will stage an exhibition titled
Overpop
to examine the new aesthetics formed in the realm of contemporary art in the post-era of pop art.
On show will be some 60 works in the Yuz collection and the 20 featured artists work with various mediums including oil painting, sculpture, video and performance art.
As the title suggests, the works carry forward the spirit of pop art but move farther to address to the influence of internet and digital technologies.
The exhibition is co-curated by American art dealer and curator Jeffrey Deitch, who is selecting works of artists based in the United States and Europe; while another curator, Karen Smith, who has been in China participating actively in the development of contemporary art since 1979, will select works of Chinese artists to conduct a cross-cultural dialogue with their Western counterparts.
The exhibition will run from Sept 4 to Jan 15.
Related:
Ink painters turn experimental mode