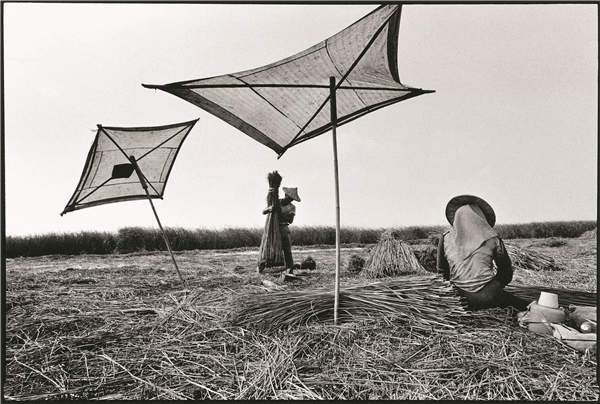 Juan I-jong shows his photos that focus on rural Taiwan.
Ever since, Juan believes the "core value of photography is to discover and document, that is, to look outward, find the significance of things and capture it".
His approach to photography prompted him to create the Juan I-Jong Humanity Award of Photography, a biannual celebration of Chinese photography. The inaugural event will take place later in the year. A jury consisting of 11 photographers, scholars and artists from home and abroad will pick a top winner who will get $15,078.
The process of selecting photographs began on June 1 and will end on Sept 30.
"Juan has witnessed great popularity of his photography ... He is disappointed to see the diminishing of the humanitarian spirit," according to the manifesto for the award's launch.
There have been quite a few awards for conceptual and artistic photography in China but documentary and feature photography has rarely gained adequate attention, says Juan.
The award is not just for documentary photography though, he says, "any photo, as long as it presents a reflection of the spirit of humanity" will work.
If you go
10 am-5 pm, through Oct 30, Mondays closed. Liuli China Museum, 25 Taikang Road, Xuhui district, Shanghai. 021-6467-2268