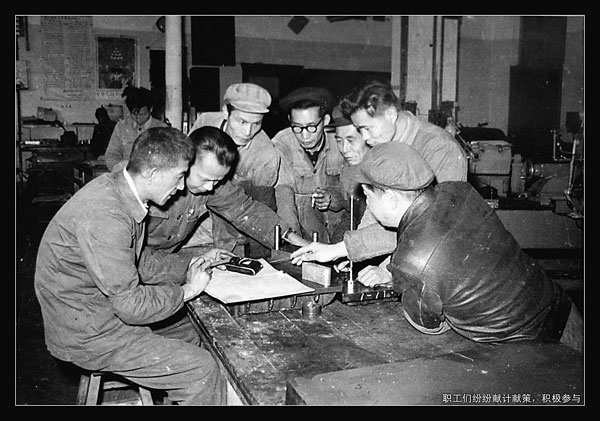 Historic photos from the Seagull factory show workers assembling the much sought-after cameras. Photo provided to Shanghai Star
The first digital camera from the iconic brand is a cause for much excitement among its loyal customer base. Wang Ying reports.
Seagull, the nation's first camera company established 58-years ago, has released its first digital camera following a 10-year production suspension.
And its comeback has already been a success, with more than 240 new Seagull digital cameras being sold within 40-minutes on a TV shopping program on Dongfang CJ in August.
"This shows our brand still has strong popularity among domestic consumers," says Qu Jiantao, general manager of Shanghai Seagull Digital Camera Co Ltd.
Founded in 1958, Seagull (Hai Ou in Chinese) is the nation's oldest camera maker. In 2004, when the brand stopped making cameras, it had already produced and sold 20.66 million cameras.
Seagull was initially called "Shanghai", but in order to meet export regulations, it was renamed Seagull in 1968. In the days of food and entertainment shortages, a Seagull camera was a luxury item.