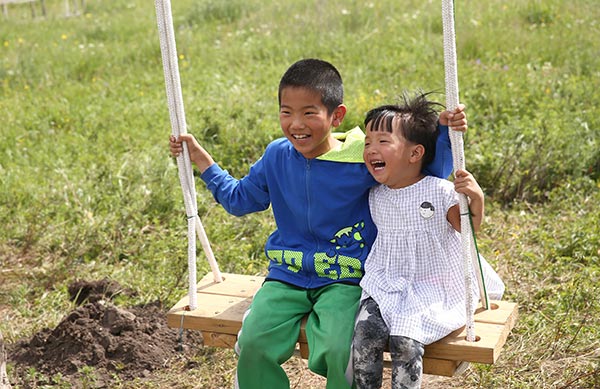 Tourism is booming at Saihanba. [Photo by Zou Hong/China Daily]
Six months ago An Xulin moved from his home village to Saihanba National Forest Park 30 kilometers away. When I met him in the hotel in which I stayed last month, he was busy preparing cuts of beef to sell.
"When things are going well I can sell 10 kilograms of these a day," he said. Every three kilograms of raw beef processed gives him one kilogram that he sells for 240 yuan ($40), which is not exactly cheap.
"You may think I'm raking it in, but people come here only between June and October. For the rest of the year we get almost no one. Most of the restaurants and small hotels you see along the road will then be closed."
That is because in Saihanba winter lasts for six months, with the temperature dropping to as low as-43 C. The manmade forest in Hebei province bordering the Inner Mongolia autonomous region is the largest of its kind in China. Tourism booms in summer, and those who have grown up knowing little about this place apart from how cold it gets can then cash in on the opportunities.