Relocating from 'paradise'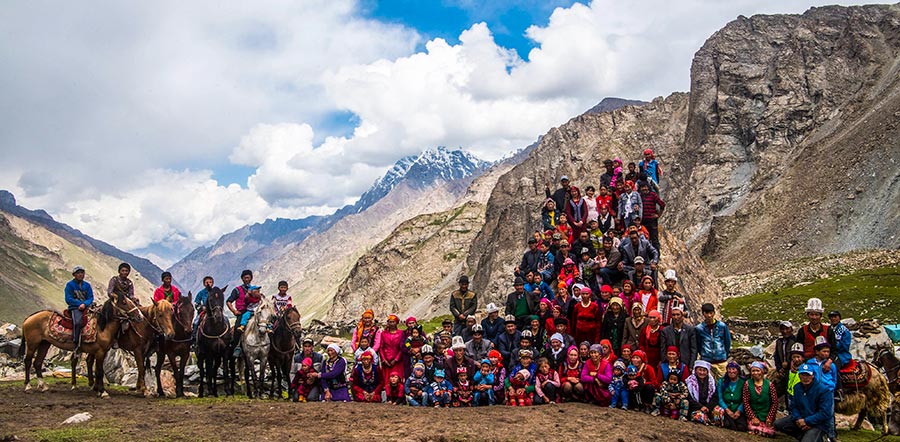 A group photo of the herdsmen at the summer ranch. For most of them, it is the first photo ever in their lifetime. [Photo/Xinhua]
Every June and July, shepherds living in the village of Kalatashiqimugan at the foot of the Muztag-Ata Peak on the Pamir Plateau travel across deep valleys along the ancient Silk Road to a mountain retreat.
The Pamir Plateau, called "Congling" in ancient China, is 3,000 meters above sea level, but their "paradise" is at an altitude of 4,100 meters, and is called "Tie Ri Zi Wo Zi" Summer Ranch.
After a 10-hour trek, the herdsmen arrive at their destination where the green grass looks like a blanket on a hillside. However, the fairyland has no electricity, no internet and no cellphone signals. Most of the herdsmen have an annual income less than 2,500 yuan ($375).
So, in order to get them out of poverty, the local government decided that by 2020 all the poverty-ridden households will be relocated to Aktao county, Xinjiang Uygur autonomous region. There, they will be provided with free housing and vegetable greenhouses. Although they love their mountain retreat, the relocation decision is supported by the villagers.
"We have survived in a such a harsh environment. So we should be able to adapt when we come down from the mountains to a completely new life," a 30-year-old villager says.