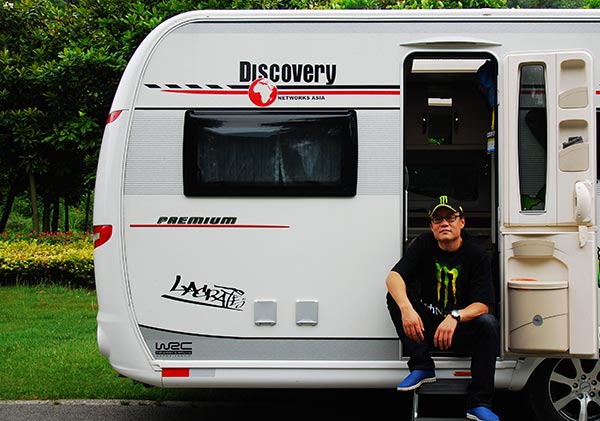 Like Westerners, an increasing number of Chinese are adopting the new lifestyle of caravanning to enjoy their leisure. Ge Minwei is one of them. [Photo provided to China Daily]
Konstantin Abert, along with a group of 40 Europeans, were excited to arrive at Beijing after a two-month drive in their recreational vehicles from Dusseldorf. They were just in time to visit All in Caravaning 2017, China's largest exhibition of RVs and motor homes, which was recently held in Beijing.
More than 650 exhibitors from home and abroad showed products there, ranging from RVs to accessory parts.
"China is a safe country for caravanning, but the procedures are complicated for foreigners. I like China's beautiful landscapes such as deserts and mountains and its delicious food," says the 50-year-old from Germany, who has traveled to China regularly in his RV since 2006.
The group-comprising Germans, Swiss and French aged between 50 and 65-traveled to nine countries along the Silk Road.
"The Chinese are very friendly and helped us when we were in need," he says.
Meanwhile, just like Westerners, an increasing number of Chinese are adopting this new lifestyle to enjoy their leisure.