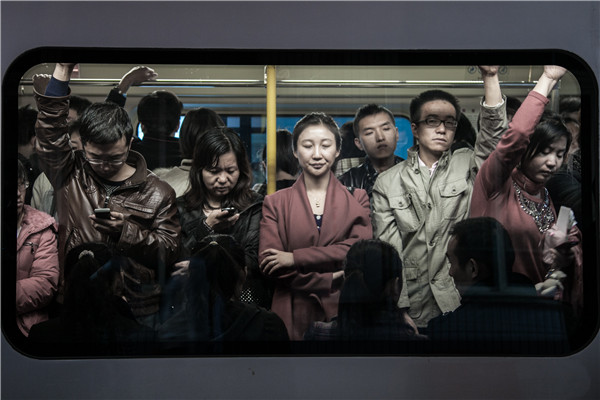 The tired faces of office workers on the Batong line during evening peak hour, Nov 8, 2011. [Photo by Zhang Xinghai for China Daily]
The Beijing subway officially opened to the public on Sept 11, 1981. Since the most recent line opening late last year, the total length of the subway is about 554 km, with a share of more than 55 percent of the total public transport in the city. Now the Beijing subway has 18 lines, covering 11 municipal districts. Every day, tens of thousands of people take the Beijing subway.
Since 2007, photographer Zhang Xinghai has been recording daily life on the Beijing subway. He takes the underground twice a day at least, and he has been doing it regularly for the past 10 years.