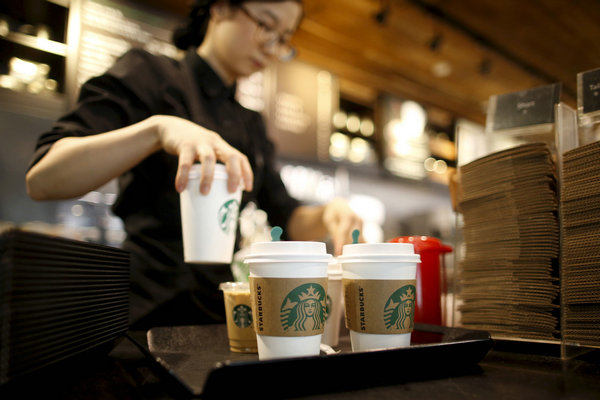 Starbucks and other cafe chains are experimenting with different roasting and brewing techniques, while providing more information about the origins of their customers' favorite brew.[Photo provided to China Daily]
Chris Vigilante, the founder and CEO of Vigilante Coffee, was experimenting with roasting methods in a basement a few years ago and travels the world to hand-select beans. Vigilante Coffee has several locations throughout the Washington, D.C. area and his coffee is distributed nationwide.
The popularity of a new wave of smaller chains was enough that another major chain, Peet's, last year acquired Stumptown, based in Portland, Oregon, and Intelligentsia, based in Chicago. Both helped generate interest in different brewing methods and coffee origins.
"We want to offer different experiences to people through different concepts like Stumptown and Intelligentsia so we capture more than our fair share of all these new consumers, these 18 to 34-year-olds, that are coming very aggressively, very passionately into coffee," says Peet's CEO David Burwick.
Even Dunkin' Donuts, which has an everyman image, introduced a dark roast coffee in late 2014 in nod to changing tastes.
"This is a trend you can't ignore if you're one of those chains," says Duane Stanford, editor of industry tracker Beverage Digest.