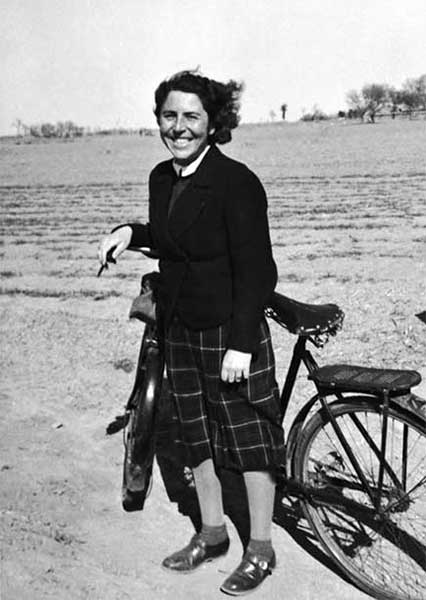 German photographer Hedda Morrison photographed the Fahai Temple in 1933.[Photo provided to China Daily]
However, the flash that had lit up both the hall and Morrison's mind refused to be dimmed. For me it was reignited one morning early last month as the lady who was my guide led me into the ancient hall and switched on a flashlight.
It was a miracle moment, when the photographer's experiences, which I read about years ago, jumped out from the back of my mind, vivid and fresh. I was her, beholder of a visual wonder revealing itself. As the beam of yellowish light swept across the wall, patches of fresco emerged one by one from the pitch black darkness to charm me with warm hues and myriad images, before retreating back into the shadows to resume their silent, self-effacing existence. It was like being tantalized by a siren call, the frescoes under dim, wandering light seeming to call for attention but at the same time wanting to be left alone.
"The mental impact of Morrison's experiences must have been enhanced by the decision to allow absolutely no light into the main hall," said Lu Shaojie, my guide, pointing to the heavy curtain on the windows. "It's aimed at protecting the frescoes, with the inadvertent effect of accentuating their beauty, for which few people are truly prepared."