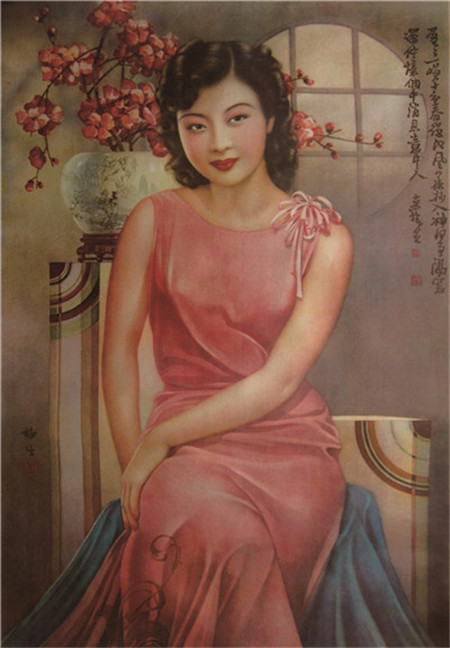 Timeless beauty-Jin Meisheng's illustrations of the 'Shanghai lady'. [Photo provided to China Daily]
Almost always clad in a skin-tight qipao, or cheongsam, this woman was once a ubiquitous figure in Shanghai. She wore different faces and had no name, but she would captivate the world with a smile that was laden with oriental seduction. Although even the most gorgeous of individuals will eventually fall prey to the effects of time and wither with age, this woman has seemingly defied this logic; her beauty forever immortalized, quite literally, above time.
She is none other than Shanghai's iconic calendar girl.
This year marks the 100th anniversary of the birth of calendar painting, an art form which can still be found in old-fashioned restaurants, movies about old Shanghai and art galleries. It was once such a famous product of Shanghai that many people have even likened the art to being "Shanghai's name card".
"Calendar painting is a popular art form in local society that reflects Shanghainese style. It may just be a painting, but it also evokes a sense of fascination in people about the city," said Dai Zhiqi, an art school teacher and a fan of calendar painting.
During a time when women in Shanghai were conservatively dressed in black or navy blue attire, the curves of these painted beauties on the calendars seemingly made up for the shortage of feminine charm in the society. Such calendars were deemed to be a necessary ornament in Chinese families and were usually kept in bronze frames for protection as these calendars would be hung on the wall for at least a year.