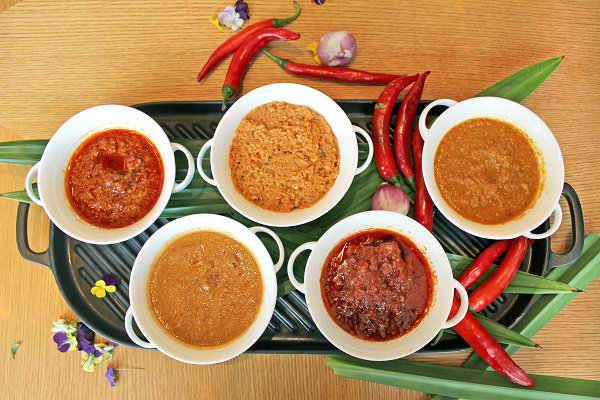 Photo provided to China Daily
In Beijing, as in many of the world's biggest cities, the chances of finding the cuisine of your homeland are high. In Beijing people from Southeast Asian countries are particularly well catered for. Indeed many of these restaurants are so popular that you often have to line up to get a table. Yet, for anyone who wants to try authentic Indonesian fare characterized as vibrant and colorful, the choice is almost non-existent, despite the increasing popularity of Indonesia as a tourist destination among Chinese. Last year the number of tourists from China who visited Indonesia surpassed the number of tourists from Australia, becoming the country's largest tourist source.
The good news is that Conrad Beijing is holding an Indonesian food festival in its Chapter Restaurant until Sept 20, organized with the Indonesian embassy, to promote Indonesian food and culture by providing diners the chance to enjoy the best that Indonesia can offer.
Some of the food ingredients and spices are sourced in Beijing and the rest are imported from Indonesia, says Yannick Ehrsam, the restaurant's executive chef, and a French cuisine master.