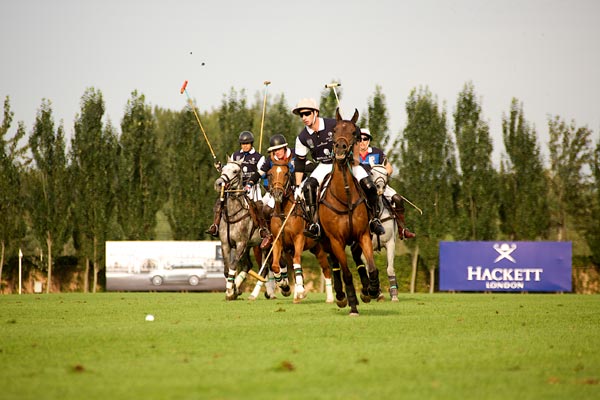 Competitors at British Polo Day reflect confidence that the sport will have an enduring legacy in China. Photo provided to China Daily
Being a paratrooper in Iraq and organizing the ceremonial parade for the queen's birthday in London hardly sound like two facets of the same job. But the duality was an easy fit for 33-year-old Ed Olver, who is now chief executive of a capital firm and the co-founder and director of British Polo Day.
The latter role brought him last month to Beijing, where he shepherded the fourth annual polo tournament as well as promotional events to celebrate Britain's luxury heritage with business and social leaders in China.
A common thread in many of his roles has been horses.
"Humans were riding horses long before the invention of the wheel," says Olver, who adds that the horse represents "an international language" reflected in the affinity that people around the world share for the animal.
He's fond of quoting Winston Churchill on the subject: "There is something about the outside of a horse that is good for the inside of a man."