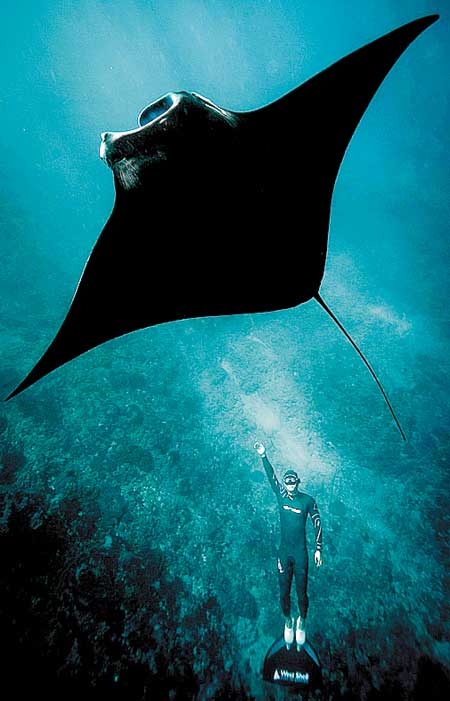 [Photo by Aurelie Cottier/For China Daily]
Free diving, a sport in which participants remain underwater for long periods without the use of breathing apparatus, such as scuba equipment, is becoming increasingly popular in China.
Some people take up the activity because they enjoy swimming without oxygen tanks and all the other gear so they can experience the underwater world like a fish, while others see the sport as a way of challenging themselves in an alien environment.
Although there are only a few thousand free divers in China - most of them former scuba divers - the number of enthusiasts continues to grow, according to Wang Aolin, who holds the Chinese record after diving to a depth of 64.3 meters in the ocean.
Regarded as the world's second-most dangerous extreme sport, free diving requires both physical strength and mental tranquility, and safe descents are the result of a huge amount of training and the guidance of senior divers, says Wang, 28, one of just three free-diving trainers in China to be recognized by the International Association for the Development of Apnea, the sport's global ruling and record-keeping body.