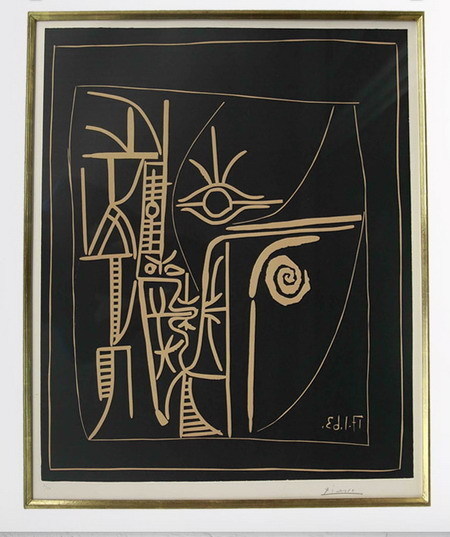 "Visage" by Pablo Picasso [Photo/taobao.com]
Online art market a trend in the future
But as e-commerce grows along with the online art market, the art world in China and around the globe has to cope with the challenges together and embrace the trend.
A number of art management institutions have launched online transaction platforms and hundreds of online art operators have signed agreements to fight against fake art in China. Online art consumers are also increasing their awareness of safeguarding rights. All of these will help regulate the online art transactions in China.
The country stipulated in 2014 that any item bought online can be returned within seven days of its purchase although delivery charges will apply. This also applies to online art buying, which is good news for buyers.
More antiques will go to museums in the future, and modern art will become the mainstream market. The Internet, by that time, will be a best platform for the promotion and exchange of modern art.