Text is being turned into gold in China's entertainment world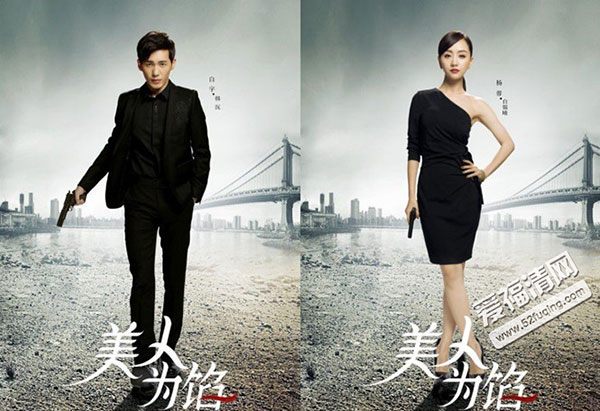 Posters of Mei Ren Wei Xian. The shows and films are examples of how online books are being adapted in China. CHINA DAILY
iQiyi, the web-based entertainment arm of Chinese tech giant Baidu, will start to broadcast in October, a series based on the popular crime novel Mei Ren Wei Xian that loosely translates to "beauty lies within the dumpling", in a first major exploration of its franchise-building abilities, a senior company executive says.
Written for the web by an in-house team, the 36-episode thriller would also be adapted for the big screen and as a cellphone game in the future, Dai Ying, general manager, online drama production, iQiyi, says.
Since it became a fully-owned subsidiary of Baidu in 2012, her company has purchased the copyrights for more than two dozen novels, adapting them into web series in genres such as fantasy, suspense and romance. The Journey of Flower, a Taoist legend taken from an online script and then TV series, was among the biggest splashes on its streaming site last year.
Converting literary content to films, TV or web series, and games is a rising trend in China's entertainment world today. Seen aggressively in the works in the past year or so, this phenomenon feeds off what trade analysts describe as the "fan economy", running into billions of yuan. The valuation of companies is also said to increase when they buy such copyrights.
The rights of "entertainment industrial property", commonly known by its local shorthand "IP" (or intellectual property), include the copying, issuance, rental, exhibition, performance, broadcasting, dissemination, adaptation and translation of literature or art, and are generally valid for a limited period of time, according to multiple analysts.
Other than Baidu, tech giants such as Alibaba and Tencent are hiring writers to scour internet content that can be used to build entertainment franchises, targeted largely at young and wealthy Chinese. In this regard, fantasy seems to be a top theme. One-fifth of all dramas under production at iQiyi, for instance, are from this genre.