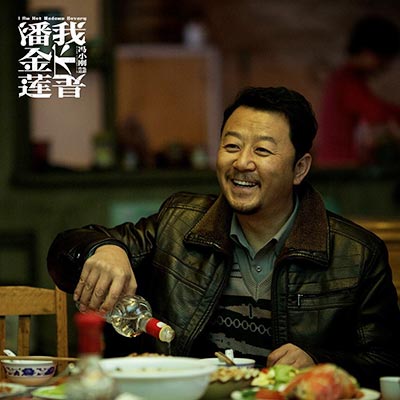 A scene from "I Am Not Madame Bovary". [Photo/Mtime]
A number of Chinese
film
s are premiering at this year's ongoing Toronto International Film Festival.
Famed Chinese director Feng Xiaogang has brought his much-anticipated black comedy "I Am Not Madame Bovary" to Toronto.
The film tells the story of a café owner spending a decade fighting for her legal rights after being swindled by her ex-husband.
Some 1,700 tickets to the movie's world premier in Toronto were sold out in a day, with audience members giving it the thumbs-up after the showing.
Additionally, "Soul on a String", a mystical epic about a killer on the run, has also made its world premier in Toronto.
Combining two novels from writer Tashi Dawa, the film by director Zhang Yang provides a beautiful showcase of the local culture in China's Tibet.
Two other films, "Birth of the Dragon" and "Old Stone", are also set to meet audiences in Toronto later in the week.
US-China-Canada collaboration "Birth of the Dragon" is based on the legendary life of Bruce Lee, while "Old Stone", a joint effort by China and Canada, is about a cab driver's nightmare after he takes an injured man to the hospital.
Related:
'Crosscurrent' applies for Oscar competition