A bite of Hangzhou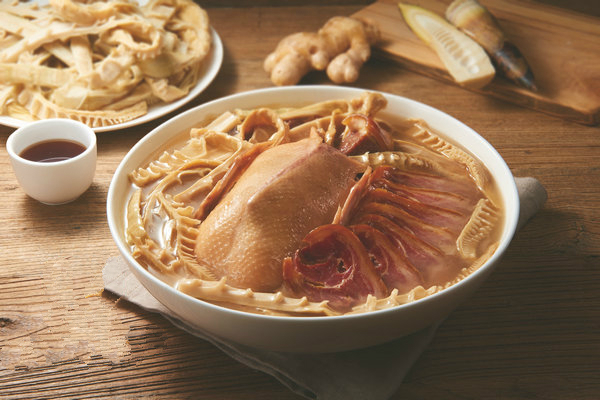 Old duck pot, one of the signature dishes of Zhangshengji. [Photo by Mike Peters/China Daily]
Not every duck in China's capital is a Peking duck.
The one we've just ordered at Zhangshengji, the Hangzhou representative restaurant in Beijing, arrives sliced and carefully stacked in a mound on the plate. The blanket of sauce looks made for Texas barbecue, but it's surprisingly on the sweet side. The meat itself is spicy, a nice contrast to the rich sauce, and easy to handle with chopsticks even though the bones are still intact.
Zhangshengji is a restaurant group launched in Hangzhou in 1988, with branches today in Shanghai, Nanjing, Suzhou and Hong Kong as well as Beijing.