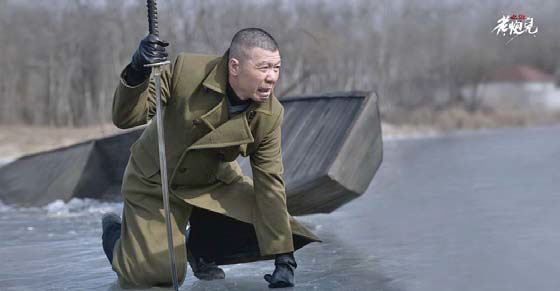 Director and actor Feng Xiaogang in Mr. Six, which took home three awards at the China-Britain Film Festival in June. Provided to China Daily
The 20th Beijing Screenings will showcase 43 new Chinese films from Sept 19 to 22 in Xi'an, the capital of Shaanxi province, as part of the 3rd Xi'an Silk Road International Film Festival.
This year's event is co-organized by the film department of the State Administration of Press, Publication, Radio, Film and Television, its provincial equivalent in Shaanxi, the Xi'an city government, China Film Promotion International - a company directly under the administration and dedicated to the promotion and commercial distribution of Chinese movies globally, and other organizations.
The annual screening gala serves as a window for outstanding Chinese films to enter the international market.
This year's event will see more than 40 film buyers, distributors, producers and critics form nearly 20 countries such as the United States, France, Germany, Japan and Russia.
The films being screened include Song of the Phoenix, Mr Six and Xuanyuan: The Great Emperor. Some of them have been screened in Chinese cinemas and have performed very well at the box office.