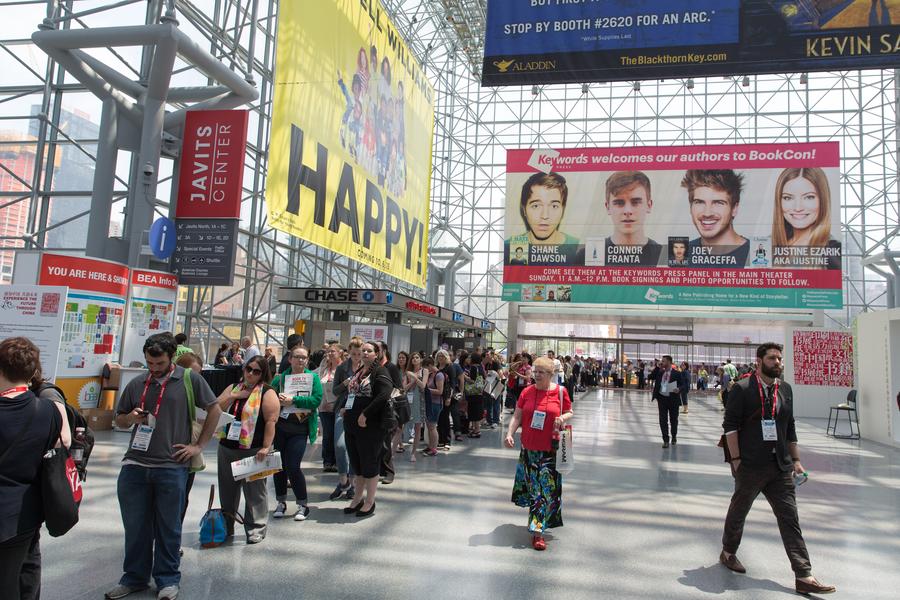 Photo taken on May, 27, 2015 shows the BookExpo America (BEA) 2015 in New York, the United States, on May 27, 2015.
The "Beautiful China" photo exhibition, a major event of the BookExpo America (BEA) 2015, opens on Wednesday at the United Nations headquarters in a bid to showcase China's natural beauty and cultural heritage.
The "Beautiful China" photo exhibition comes to the United Nations, an organization with 193 members, to show the beautiful China with its profound history and culture, said Liu Jieyi, China 's permanent representative to the UN, at the opening ceremony of the exhibition.
"The pictures we can see are limited, but the stories behind are countless and the inspiration is limitless," Liu said.
From the pictures, "we see the beautiful Chinese land, scenery and humanity. We can also see the Chinese achievement on green development, such as solar and wind energy," Liu said.
This exhibition, with 63 pictures in total, uses three perspectives natural endowments, oriental wisdom and the world heritage in China - to show how humanity and nature, tradition and modernity, can harmoniously coexist on this "five-color earth."
"The exhibition depicts China's natural endowment on the land of five colors, expresses oriental wisdom of the harmony between men and nature and shows the world heritage in peaceful coexistence," said Tao Hua, project leader of the "Beautiful China " photo exhibition.
The exhibition is part of the BookExpo America (BEA) 2015, the largest annual book trade fair in the United States, which is held at the Javits Convention Center in New York City from Wednesday to Friday.
China, an emerging power in the international publishing industry, has been invited as the Guest of Honor for BEA 2015's Global Market Forum (GMF) program, which features three full days of education sessions, exhibits and off-site cultural events.