Jackie Chan is dean of his own film academy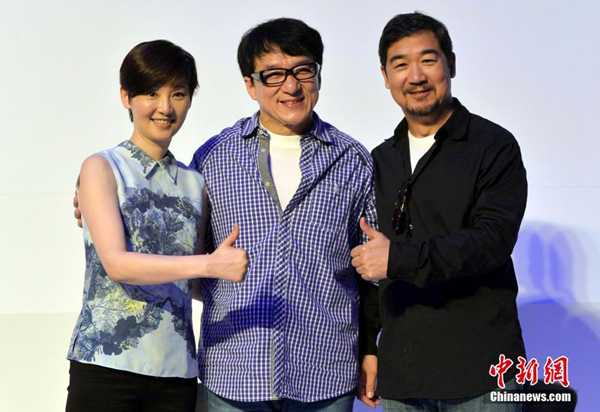 Action star Jackie Chan (center), actress Xu Fan (left) and actor Zhang Guoli attend the launch of the Jackie Chan Film and Television Academy in Wuhan, Hubei province on May 20. [Photo/Chinanews.com]
China's kung fu superstar Jackie Chan is to serve as dean of his first college, the Film and Television Academy in Wuhan.
According to Sina News, the Jackie Chan Film and Television Academy of the Wuhan Institute of Design and Sciences was officially launched on May 20.
Chan said he has finally completed his life-long dream of establishing his own school. The actor and director also said he hoped to use his own as well as his peers' experiences in cinema and television to teach the next generation of actors and filmmakers.
Chan said he intended to purchase a land in Beijing for the same purpose a decade ago, but the plan was halted due to many reasons.
"Today, I am able to establish it through the assistance of people who do care," the action star said.