Bon Jovi awarded honorary degree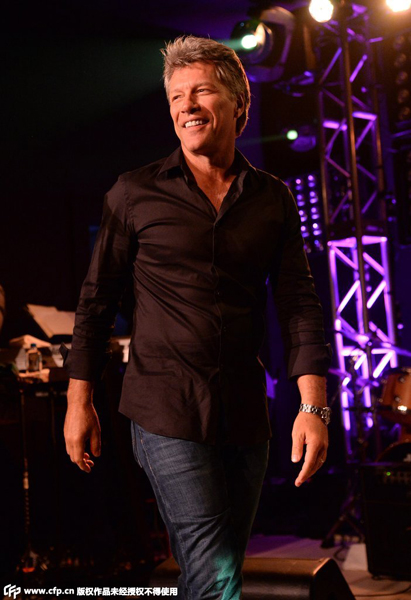 Jon Bon Jovi performs onstage at Apollo in the Hamptons at The Creeks on Aug 16, 2014 in East Hampton, New York. [Photo/CFP]
Rock star Jon Bon Jovi has been awarded an honorary degree from Rutgers University for his philanthropic work.
The musician founded his Soul Foundation and Soul kitchen which houses and feeds the homeless in 2006.
In his speech to fellow graduates he told them that it's okay not to have a plan after graduation.
"Life is a long, bumpy road, but that makes for an exciting ride. Choose a direction and if the road turns, turn. If there's a fork in the road, take it. It's OK to map out you future, but do it in pencil."
Following his speech he performed a song he wrote for the ceremony called reunion.
This isn't Bon Jovi's first honorary degree. In 2001 he was awarded one from New Jersey's Monmoth University.