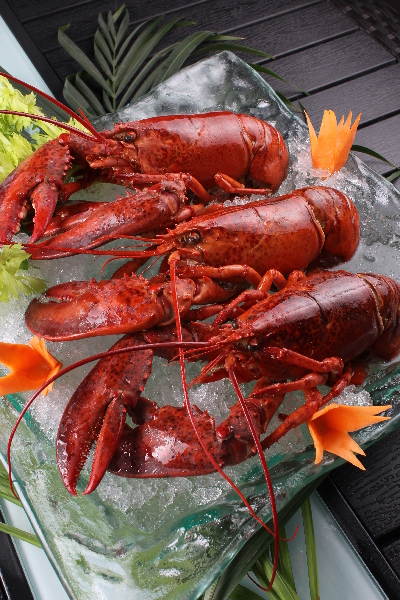 Lobsters from New Zealand.[Photo provided To China Daily]
Buffet opened by a seafood supplier scores few points for its decor but is a delicious bargain
The other day a friend mentioned a restaurant that had just opened near her home and said she was skeptical if it could make money because when she dined there she was given an incredibly generous run for hers.
This is a seafood buffet restaurant in a shopping mall amid the hustle and bustle of the swanky shopping area of Wangfujing in Beijing.
In looks, it is not what you would call up-market. The interior is very basic, with a decor that might even be classed as mediocre. But Long Xia Hui manages to compensate for this with its top-quality food.
The buffet spread includes unlimited Boston lobsters, sashimi, scallops, steaks, lamb and many other global cuisines, and a free flow of drinks -
all for just 298 yuan ($48) per person.
We came here keen to find out the secret behind this incredible bargain.
Wang Qiao, a former lawyer, and general manger of the restaurant, said: "We have our own seafood processing factories in the US and Thailand. So there are no intermediaries at all in the process."
Wang said he is the part-owner of a seafood import and export trading company. "Instead of being just food suppliers, why not have a restaurant of our own? Lobsters come directly from our US factory. Not only are they fresh, but they are also a lot cheaper than the ones you get from market suppliers."