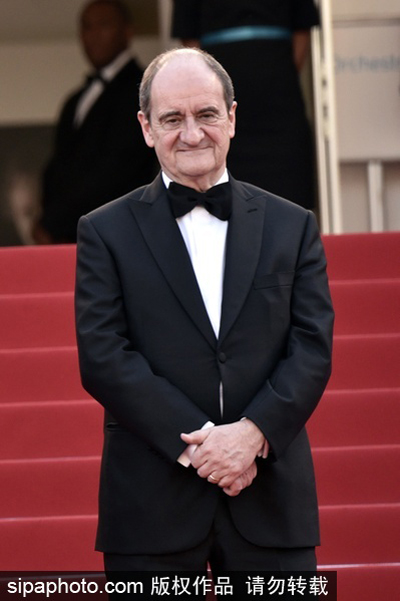 President of Cannes Film Festival Pierre Lescure attends premiere of "My Mother" during 68th Cannes Film Festival on May 16. [Photo/SIPA]
Pierre Lescure, President of Cannes Film Festival, in an interview with Xinhua agency praised the "diverse" film production in China "where a new model is being built."
"There is a long tradition of Chinese aesthetics in Cannes Film Festival. It will grow and embellish further because you have companies like china's film but also new companies investing more and more in production and we will have more and more Chinese films proposed each year at Cannes," he added.
The former head of the private TV channel Canal+, Lescure was elected unanimously President of Cannes Film Festival replacing Gilles Jacob in 2014 and officially took office at the end of last year's festival session.
Speaking to Xinhua on May 22, Lescure had found "amazing" the creation of cinemas in China, which according to him would boost the cinema production over the globe, adding fast-growing new technologies in the country contributed to cut costs and encourage young filmmakers to produce more.
By maintaining an ongoing dialogue with North America and South America, Cannes Film Festival opens further on Asia and cement ties notably with China, the festival president noted.
"There are strong relations between Beijing and France through UniFrance ... The Cannes Film Festival was very open to have a common work on their project of Qingdao Festival in 2017... We are very interested and I think for the 2016 Cannes Film Festival, we can announce joint projects with Wanda," he added.
As to films competing for this year's awards, "There are French films that dealt with universal issues. There is also the Italians' comeback and number of Chinese films that showed the diversity of Chinese cinema," said the new president.
Related:
17 Chinese films with a Cannes Award