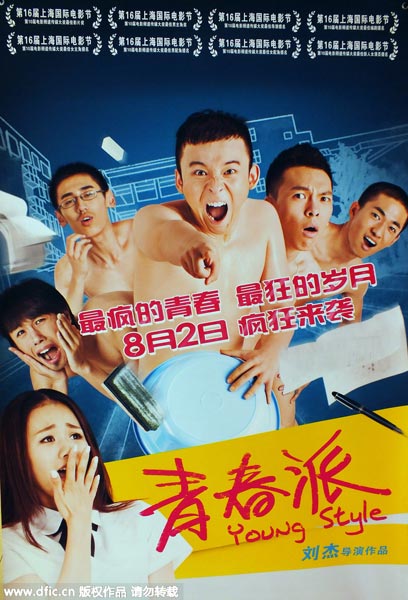 Film poster of Young Style. [Photo/IC]
A Chinese Film Week kicked off in Berlin on Friday night. In the coming six days, 10 Chinese films will be screened in the German capital, inviting audiences to experience a colorful China.
Director Liu Jie and his film Young Style unveiled the event in Berlin Babylon Cinema on Friday. The film focused on college entrance examination of China and told a story about Chinese young people's love and dream.
"Many Chinese people had such an experience in their lives," Liu told his audience after the screening, "It's a topic that deserves thinking and discussing."
Lasting until May 27, the festival will also feature other nine films including My Lucky Star stars Zhang Ziyi, Ocean Heaven stars Jet Li, Police Story 2013 stars Jackie Chan and Beijing Love Story stars Tony Lenung Chiu Wai.
"Most of the films we brought here are with contemporary themes," said Jiao Hongfen, Chairman of China Film Group Corporation which organized the event, "We want to show local people a modern and developing China."
The Chinese Film Week is one of the cultural events that are being held in Berlin. Named "Experience China", the package of events including exhibitions, films, forum and carnival parade offers an opportunity for German people to have a closer look at China.