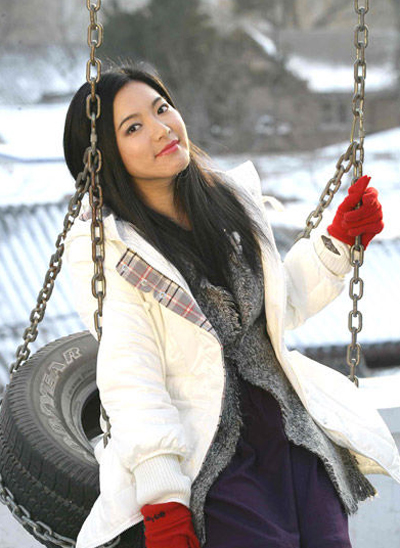 Novelist Cang Yue. [Photo/Agencies]
"We want to create a Chinese Lord of the Rings. There are two rings in the story and the origin of the book comes from there," Chinese novelist Cang Yue told Xinhua in Cannes.
"I finished this book eight years ago, and from the beginning I had the idea to adapt the story of the books into a movie, but at that time the visual effects technology were not good enough like today," Cang Yue told Xinhua in an exclusive interview during the presentation of the film project The Mirror: Twin Cities at the 68 Cannes Film Festival.
The Mirror is an epic tale of love, war and magic. Spanning decades and oceans. The story takes place in Eden, a fantastical world of powerful sorcery, tragic romance, meticulously detailed action sequences and thrilling quests, and it features a colorful cast of complex characters.
The contemporary book series, written by Chinese wuxia novelist Cang Yue, has already been sold more than seven million copies. The Mirror series consists of six books: Twin Cities, Po Jun, Long Zhan, Pi Tian, Shen Ji and Zhi Meng Zhe. Yue's most recognized works include The Mirror series, Tingxue Avilion, The Feather series, Wind Flowers and Deepest Dark.
High level technology will be key for this project, Cang Yue explained.
"I'm very satisfied with the team and about this China-Canada co-production, I would like to have in the film very high quality visual effects and I would like to reach the Hollywood top level," she said, adding that she would like to use the CGI (Computer-generated imagery) technology to make become true all the characters in the book.