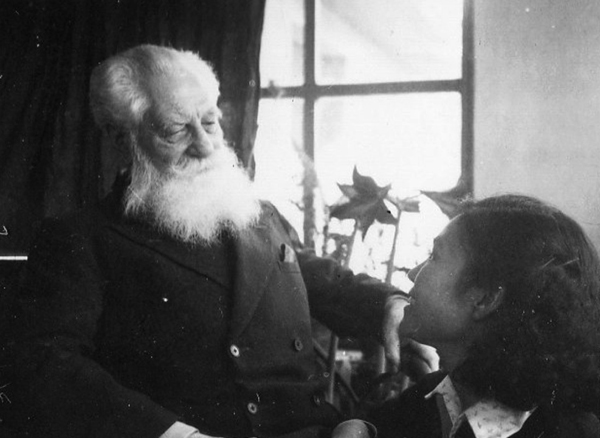 A new documentary reveals the legendary life of Jean Augustin Bussiere and his connection with China. Photo provided to China Daily
When French physician Jean Louis Bussiere went through the belongings of his father, who died more than 60 years ago, he came across 3,000 photos and an even larger number of documents that told the story of his relationship with China. Some of the items were gifts from people the physician later found are big names in Chinese history.
For instance, Yuan Shikai (1859-1916), a controversial politician during the early Republic of China days, and Mei Lanfang (1894-1961), the legendary Peking Opera artist, were among the celebrities, whom his father, Jean Augustin Bussiere, met.
Bussiere senior was a doctor and in China he built a garden, where many French and Chinese people exchanged their views about the two nations.
In 2014, the younger physician visited the century-old Bussiere garden in western Beijing's Yangtai mountain area, as the narrator of a new documentary, titled Once Upon a Time in Bussiere's Garden. The four-episode documentary, produced by China Central Television, seeks to explore a forgotten time in history.
The documentary will run on the State broadcaster's Channel 9 platform starting Tuesday.
Bussiere senior came to China in 1913 as the head physician for the French Legation and as the director of a French hospital. He later married Wu Sidan, a Chinese woman who was then 30 years younger than him, and lived through many changes in China from monarchy to republic to New China until he left for France in the early 1950s at age 82.
It was a time when China's relations with Western nations had become uncertain.
During his 41-year stay in China, Bussiere was known to have sometimes treated local people for no charge. After Beijing was occupied by Japanese forces, he found a way to avoid the Japanese military and used the garden as a place to deliver medicine for the Communist Eighth Route Army.