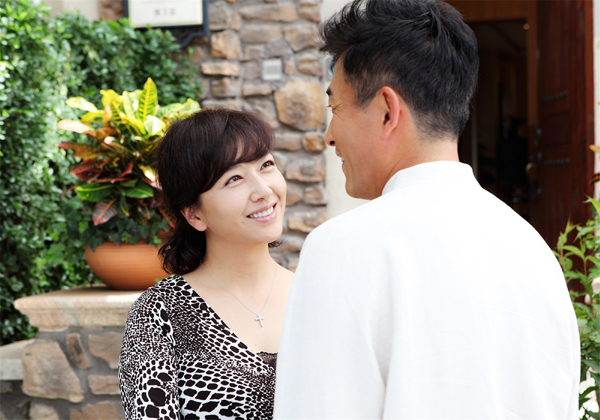 Actress Jiang Shan and actor Wang Zhifei star in the new TV series Married but Available. Photo provided to China Daily
The rising number of Chinese mothers who accompany their teenagers to study abroad to care for them has inspired a TV series.
Adapted from the namesake best-selling novel by author Mi Ruirong, the 38-episode TV series Married but Available revolves on a marriage crisis sparked by the separation.
The TV show is based on the trend of affluent families who are split apart when the mother travels abroad to care for the teenage child while they study, while the father remains in China to work. The series examines the pros and cons of this arrangement.
The series examines a number of social issues, such as the immigration wave, financial crisis and real estate bubble.
Wang Zhifei, a veteran actor, said most of his entrepreneur friends find the script relates closely to their life, which prompted him to take the lead role of a real estate company owner, who has faced conflict between family issues and business development.
"The couple in the series is a typical Chinese middle-class families. The wife gives up her career to support the family, but finds herself lost in an unhappy marriage," said Li Muge, the series' director.
The series will air two episodes every night on Beijing Satellite TV. It premiered on May 22.
Related:
Cannes president praises development of movie industry in China